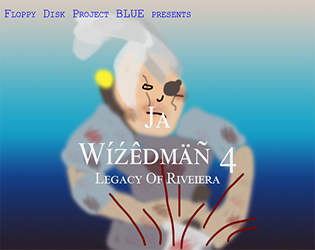 Ja Wíźàrdmäñ 4
A downloadable game for Windows
Now remastered in HD!

An unofficial continuation created by Enygmatic is a thing! Check it out!

Ja Wíźàrdmäñ 4: Legacy of Riveiera is a state of the art RPG that combines intense combat, a riveting storyline, and-
Okay, that's a lie. It's a quick hacked-together parody made for the "So Bad It's Good" Jam 2017. I had a lot of fun making this, and you might even have some fun playing it. The game is playable and can be completed... and that's just about all I'm going to promise.

Features:
Some new art (but mostly not)
Mostly original soundtrack
Minimum-effort maps
Storyline
Combat
Guest appearance by celebrity TV star
Part 1 of the "Stupid Parody Sequence"